I wrote an Op-Ed about how much a rip-off our dining system is at Johns Hopkins University. They make you purchase Dining Dollars, which are only worth about 77 cents in real money. Kudos to whoever made the decision to make my article so prominent on the Johns Hopkins News-Letter web site.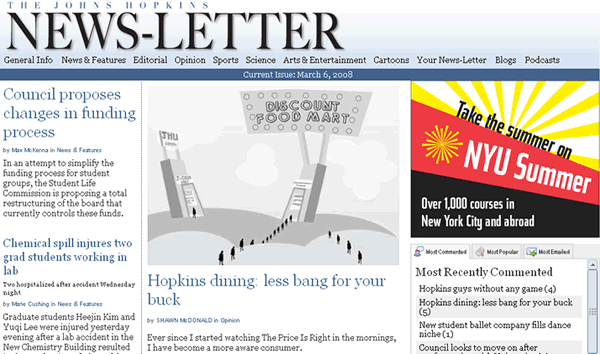 They also have some type of weekly poll they put on the web site, and they used my article to prompt this week's poll question. Fun.
So far, most people agree that it's a rip-off.